Birdwatching screen Renvogelveld
Thanks to donations collected during the Wadden Islands Bird Festival in 2016, and thanks to a donation from Jan Boon, a birdwatching screen could be created in the Renvogelveld. This birdwatching screen looks out over the flooded grassland close to the lighthouse. Visitors who walk around the area can now watch the birds without disturbing them.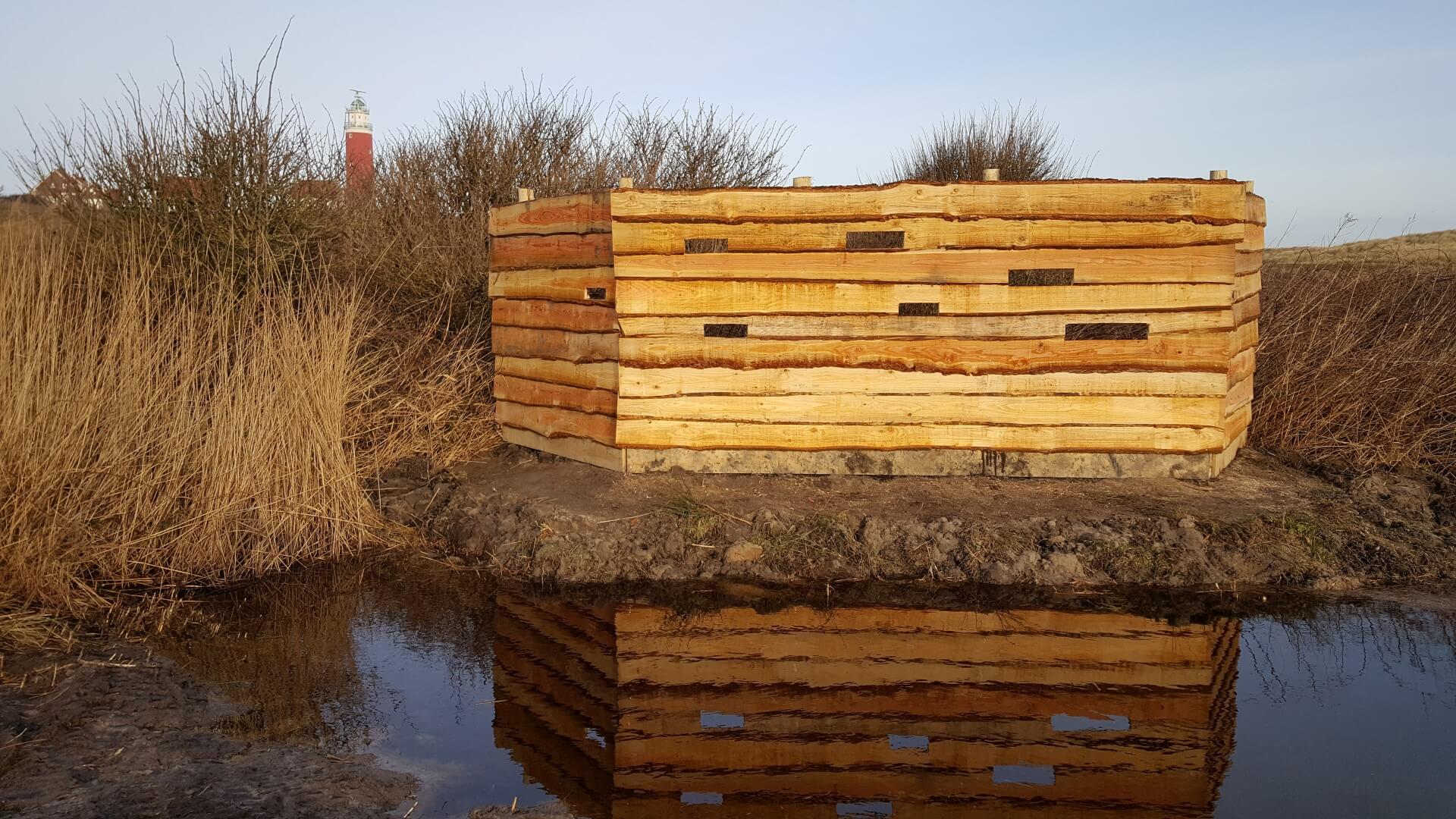 During the Wadden Islands Bird Festival bird excursions were run by volunteers (organized by the Bird Information Centre). The proceeds of these excursions went towards this birdwatching screen. Additional money was raised by Jan Boon, who had asked for a donation towards a nature-related good cause for his birthday. The screen was made by Hans Zuidema.
The birdwatching screen is located just north of the Renvogelveld and overlooks the wet grasslands between the Robbenjager and the lighthouse. In winter, these grasslands are under water and are visited by many ducks, geese and gulls. In summer, meadow birds can be seen and during autumn thrushes and pipits visit. This is a fantastic place to visit throughout the year.