Creation of nature-friendly areas in the Renvogelveld
Following an initiative from the Bird Information Centre, and with the cooperation of the former owner of the Robbenjager (Jaap Groen), a plan was developed to enhance the grassy area between the Robbenjager and the lighthouse for birdwatching. Two existing ditches were excavated into scrapes that ensure that the grassland is wet for much of the winter.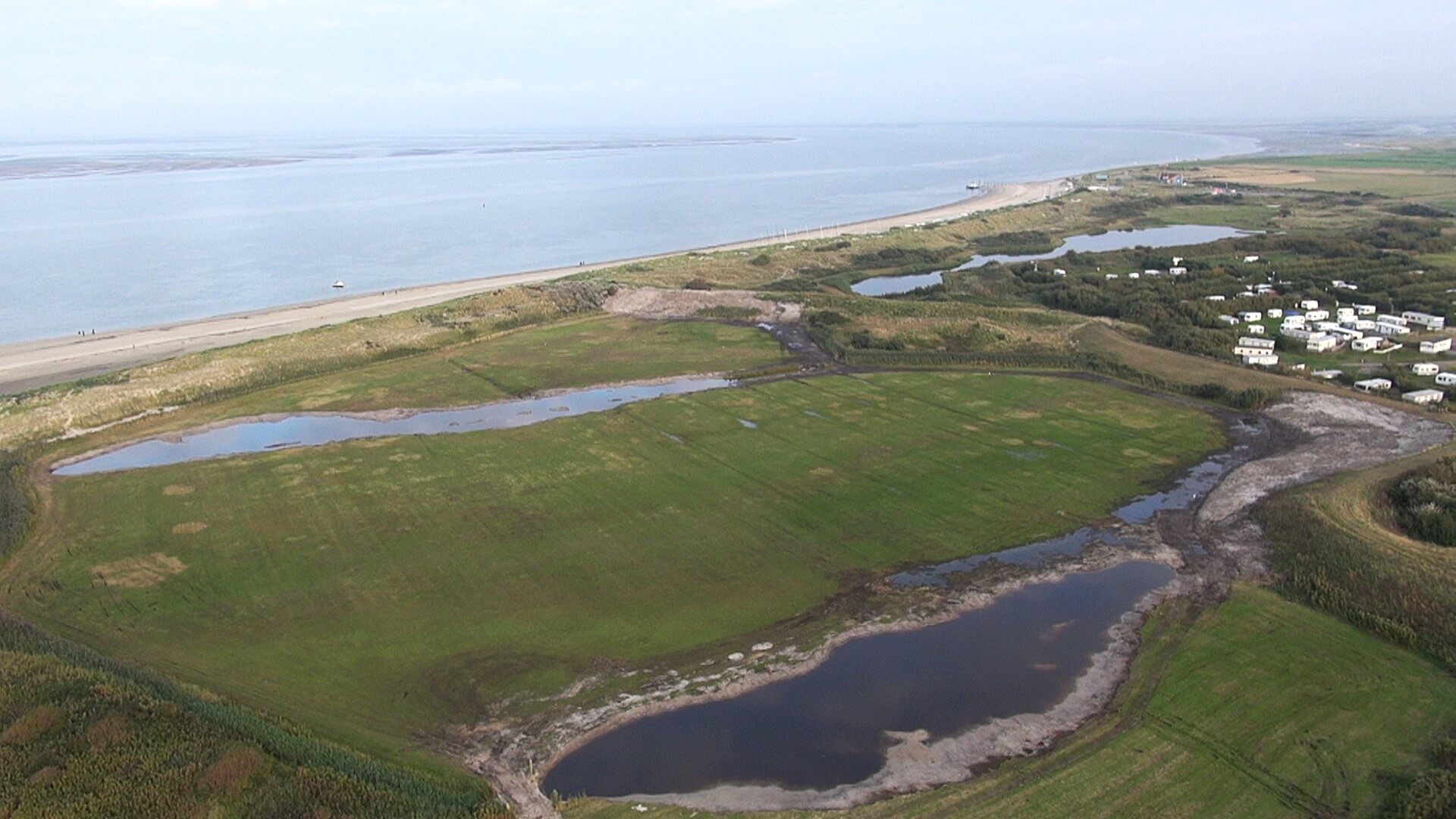 The development of this area was quite a big project, and was accomplished thanks to a donation from Vogelbescherming Nederland. Companies such as Ecoresult, De Robbenjager and Smit Loonwerk (from Oost) also contributed. A beautiful path takes you around the area, and the site can be overlooked from several locations ensuring that the birds can be viewed without disturbance. This route around the Robbenjager, with its three different birdwatching viewpoints, is one of the most visited birdwatching areas on Texel.