Habitat management in de Tuintjes
The area of the dunes known as de Tuintjes, just south of the lighthouse, is possible the most popular area for birdwatchers to search for birds. Thanks to various activities organised by the Bird Information Centre (such as nest box painting and the sale of used books), enough money was raised to help Staatsbosbeheer with large-scale habitat management.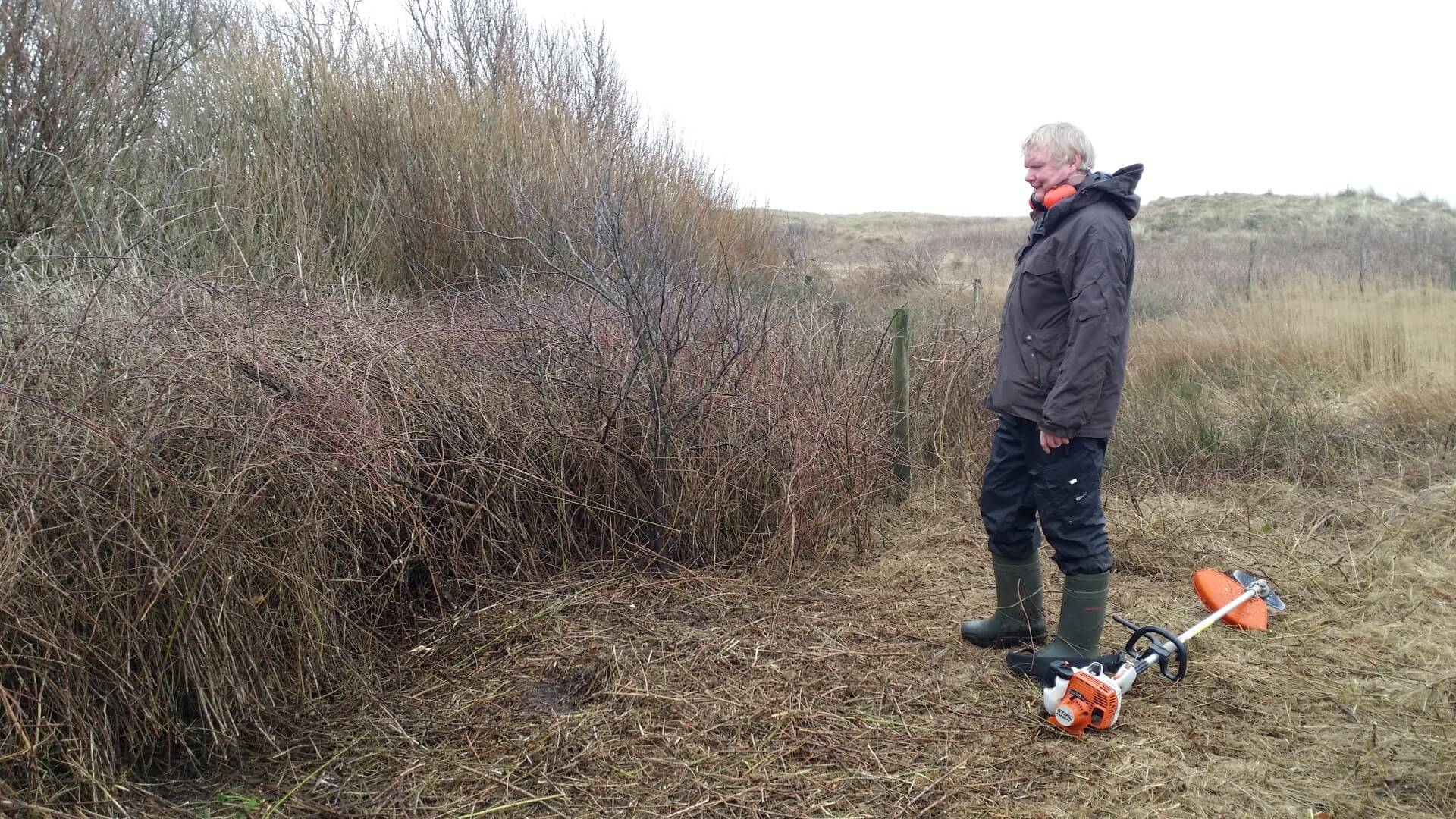 With the help of various volunteers, and crane operator Marc Kooiman, non-native vegetation was removed so that the former allotments of the lighthouse keepers (hence the name, de Tuintjes in Dutch meaning 'the allotments') could be restored to their original state. This also enhanced the area for birdwatching.
The second scrub complex, just south of de Tuintjes was also thinned. This created more breeding opportunities for birds such as the Whitethroat and Lesser Whitethroat.